Our contract was agreed upon early in the morning on March 10, 2015. All signatures had been affixed to the document by the end of March 2015, and GSOC membership ratified the contract overwhelmingly in voting from March 30 to April 7.
We must work together to educate ourselves about and enforce this contract!
Downloadable version can be found here.
GSOCNYU_2015contract_searchable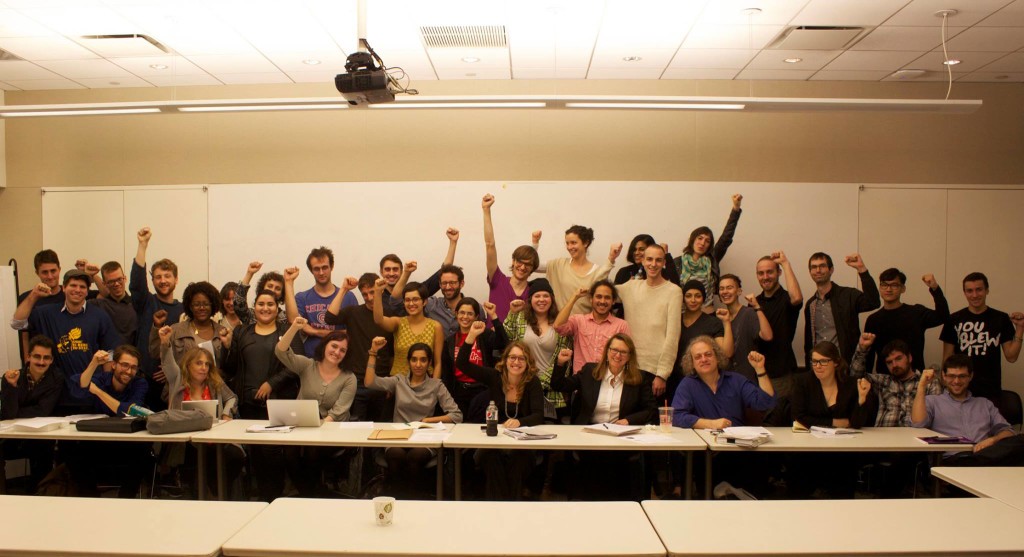 Contract win!